Vermont Lodging Association Annual Conference '23
Basin Harbor, September 12-14, 2023
ALL ABOARD!
Thank you for attending VLA's Third Annual Conference!
"It's time for us to celebrate! The Vermont Lodging Association is more than just a trade group, it's a connector. I can't think of a better opportunity for us to come together to share experiences, learn from each other, and build new relationships amongst a community that understands my hardships and successes. At the end of the day, we, the lodging community, are INN THIS TOGETHER and have the chance to make that bond stronger every year we meet. We help give the gift of Vermont to over 13 million visitors each year, and for two days in September I look forward to celebrating our Brave Little State with each one of you!"— Brian Maggiotto, Inn at Manchester
Sunset Cruise Tuesday, Sept. 12, 4:15 p.m. Join the VLA Board, members, and Event Sponsors for a special cruise on Lake Champlain. This is a fundraiser at $50 pp. to support our VLA Conference Recovery Fund that will offer Guest Attendance at our Conference to those members who have been impacted by flooding. (The Cruise is available to the first 45 members to sign up due to boat capacity.) Reserve your spot now.
There's a Welcome Reception/Dinner Buffet planned for Tuesday evening, Sept. 12 at 6:15 p.m. so treat yourself and plan to stay a few nights at Basin Harbor at our special VLA discounted price of $170/night + taxes (includes breakfast). See booking details below. Mid-September at Basin Harbor is a sublime time of year and we think our members deserve a much-needed break after a challenging summer!
We have planned a fun, full day of informative sessions for Wednesday, Sept. 13 including Lunch, speakers, and a Reception/Banquet that evening. See the programming details below along with event pricing, and Basin Harbor lodging information. Please contact info@lodgingvt.com with questions.
CONFERENCE SCHEDULE:
Tuesday, Sept. 12
2 p.m. VLA Board Meeting (open to members), Attendee Registration and Basin Harbor Check-in
4:15 p.m. Sunset Cruise Fundraiser (limited to first 45 attendees to register).
6:15 p.m. Welcome Reception/Buffet Dinner
Wednesday, Sept. 13
8 a.m. Sponsor table setup & Attendee Registration open
9:15 – 9:30 a.m. Opening Welcome
9:30 – 10:15 Senator Kesha Ram Hinsdale, Senate Committee on Economic Development, Housing, and General Affairs
10:30 – 11:45 a.m. Panel: "We're INN This Together: Developing Partnerships and Working with Vermont's Creative Community."
11:45 – 1:15 p.m. Lunch Buffet
12:15 p.m. "Tourism Challenges of Summer '23" with Heather Pelham/VDTM
1:15 p.m. VLA Group Photo
1:30 – 2:30 p.m. "2024 Marketing Communications Trends" with Nicole Ravlin of Junapr
2:45 – 3:45 p.m. "Artificial Intelligence: Improve Your Website SEO & Marketing with AI" with Mike Lannen of Eternity Marketing
4 – 4:45 p.m. "Love at First Site: Crafting a Website that Woos Wedding Couples" with Tricia Cuniff of Vermont Weddings
4:45 – 5:45 p.m. Cocktails with Event Sponsors
6:15 – 6:45 p.m. Evening Reception
7 – 9 p.m. Dinner
Thursday, Sept. 14
7-10 a.m. Breakfast
11 a.m. Checkout
NOTES:
There is a $75 Conference Fee for VLA Members all Wednesday educational sessions on 9/13. The non-VLA member Conference Fee is $100. Conference Fee includes Wednesday Lunch.
Meal registration is separate for the Sunset Cruise Fundraiser ($50pp), Tuesday Welcome Reception/Buffet Dinner ($100pp) and the Wednesday Reception/Plated Dinner ($115pp). Fees include gratuity & tax. You may choose to submit payment on PayPal or by invoice/check.
We invite any VLA member who wants to attend this conference but is experiencing hardship to contact us about becoming a VLA Conference Guest at info@lodgingvt.com.
We still have a couple of Event Sponsorships available at this time, so please contact Margot Page HERE for more information.
VLA cancellation/refund policy: If you cancel less than 15 days before the event, due to our contract with Basin Harbor, we cannot refund your payment and gratefully accept your donation to VLA.
To Book Your Room at Basin Harbor
You'll need to reserve your room by calling 800-622-4000 and identifying yourself as a VLA member, sponsor, or presenter in order to receive the special VLA rate of $170/night + taxes (includes breakfast).
We still have a few Event Sponsorships available at this time, so please contact Margot Page HERE for more information.
We are so grateful to our Event Sponsors for supporting VLA!
Platinum Event Sponsor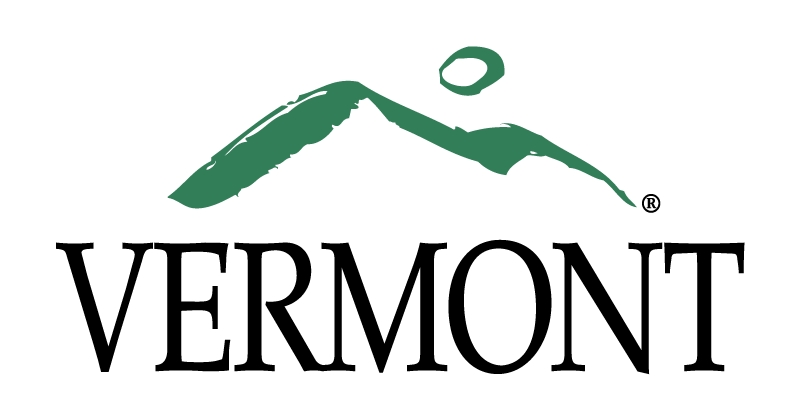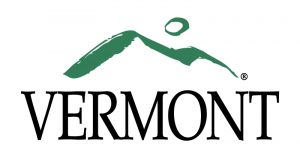 Vermont Department of Tourism & Marketing
Silver Event Sponsors