Helpful Tools for Vermont Lodging Properties
ADA Compliance: What you need to Know
This list spells out everything lodging needs to know about making your lodging property ADA compliant.
But you also need to ensure that your website is ADA compliant so as to avoid ADA compliance lawsuits and more importantly, to ensure that all of your potential guests have a smooth experience on your website. Userway.com has an ADA compliance plug in that does works well. For an example of a site that uses this plug-in, check out VLA member Sleep Woodstock Motel.
Note that if you are served with law suit papers, it is imperative that you call your insurance company immediately to report the lawsuit. They should assign you an attorney. Even if you have your own attorney, you need to report the suit to your insurance company to avoid any issues with payouts down the road should the suit not settle in your favor.
Resources for Lodging Professionals
The Vermont Lodging Association works with many organizations to help promote and protect the lodging industry in Vermont. Below is a list of organizations and quick links to governmental agencies that you may find helpful in running your lodging operation. If you have a suggestion for a resource you would like to see us add here, please drop us a line info@LodgingVT.com
Helpful Non-Profit Organizations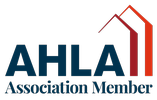 American Hotel and Lodging Association (AHLA)
AHLA supports and advocates on behalf of the American hospitality industry. The Vermont Lodging Association is an official state partner of AHLA. AHLA lobbies in Washington D.C. in support of lodging nationwide. AHLA is a rich resource of educational tools and webinars supporting lodging.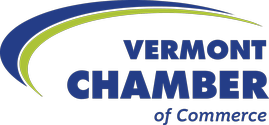 Vermont Chamber of Commerce
The largest statewide, private, not-for-profit business organization, the Vermont Chamber of Commerce represents every sector of the state's business community. Its mission is to create an economic climate conducive to business growth and the preservation of the Vermont quality of life.
Vermont Convention Bureau
The Vermont Convention Bureau offers complimentary statewide event planning services to anyone looking to book a meeting, wedding, or special event in Vermont.
New England Inns & Resorts
NEIRA is a regional marketing organization dedicated to promoting its diverse base of New England member properties to travelers.
Association of Lodging Professionals
ALP is a non profit association that provides critical education, advocacy, networking, and professional development for the lodging industry.
Efficiency Vermont
Efficiency Vermont helps Vermonters residents and businesses spend less on energy bills by providing objective advice, technical services, and financial support through rebates and other cost-saving programs.
State of Vermont Agencies
Vermont Department of Liquor Control
Direct source for liquor control training classes and licensing applications.
Vermont Department of Taxes
Information about the various taxes for businesses and corporations operating in Vermont. If you are doing business in Vermont, you are likely subject to one or more taxes depending on your business activities and legal structure. For easy, online tax payments sign up for an account at Myvtax.vermont.gov
Business Entity Income Tax    *
Corporate Income Tax  
Sales and Use Tax  *
Meals and Rooms Tax  *
Alcoholic Beverage Tax
Local Option Tax
Withholding *
Miscellaneous Taxes
*  Payable online at Myvtax
Vermont Economic Development Authority | VEDA
VEDA is Vermont's economic development finance authority. VEDA provides low-interest financing for Vermont businesses and farms. Financing is often tied to promises of job creation on behalf of the mortgage applicant.
Agency of Commerce and Community Development | ACCD
The agency enhances the Vermont business climate and encompasses VDTM marketing efforts. ACCD is the primary source for Covid-related travel guidelines and grant relief resources.
Vermont Department of Labor | VDL
Quick links for employer online services related to unemployment.
Employee's Return to Work Date Application
Employer Quarterly Reporting
New Hire Reporting and Verification System
Register for UI Quarterly Tax Reporting
Set up New Employer Unemployment Tax Account
Vermont Department of Tourism and Marketing | VDTM
Promote your business through VDTM's efforts: including lodging packages, travel planners, and trade shows and events. List your property on VermontVacation.com. Submit photography for consideration for use in Vermont's marketing efforts.
Federal Agencies
Internal Revenue Service
The Electronic Federal Tax Payment System (EFTPS) is a free service from the U.S. Department of the Treasury. All federal taxes can be paid using EFTPS. The service is available by phone or online 24 hours a day, 7 days a week. You can schedule business and individual payments up to 365 days in advance.
Small Business Administration
Source of Emergency Disaster Relief Loans (EIDL) and for SBA mortgage financing.
Vermont District Office: (802) 828-4422