Shop our Allied Members
Support the suppliers and vendors who support our Vermont lodging industry. If you are a business who supplies the Vermont lodging industry, reach our members by becoming a Vermont Lodging Association Allied Business Member!
Art | Photography | Video


Elizabeth Campbell Photography ||  Founding Allied Member
(802)989-8619
Web: ElizabethCampbellPhotography.com
Beth is a Vermont based architectural, interior, and food photographer specializing in the hospitality industry. She offers comprehensive photography, custom designed to meet the unique needs of your property. Beth has over 300 happy clients, from charming country inns, to five star restaurants to upscale resorts and spas.
Beverage Service


Farrell Distributing   ||  Founding Allied Member
5 Holmes Road
South Burlington, Vermont 05403
(802) 864-4422
Web: FarrellDistributing.com
Email: ryan.chaffin@fdcvt.com
Founded in 1933 we are a 4th generation family business with a core focus on Quality, Service and Community. Central to our philosophy is that we are here to serve the Vermont consumer, our retailers, and our supplier partners.
---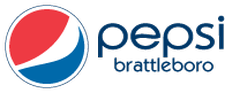 Pepsi-Cola Brattleboro | Leader Distribution Systems, Inc. ||  Founding Allied Member
1568 Putney Road
Brattleboro, Vermont 05304
(802) 254-6093
Web: PepsiBrattleboro.com
Email: cdonovan@pepsibrattleboro.com
Leader Distribution Systems, Inc. is a family owned Pepsi-Cola Franchise. Based in Vermont for over 50 years, we distribute all PepsiCo beverages, Gatorade, Schweppes, Lipton, Starbucks, Naked, Kevita and Tropicana. Our Franchise services Windham, Windsor and Bennington Counties in Vermont; as well as, Franklin and Hampshire Counties in Western Massachusetts.
Food Service


Dole & Bailey ||  Founding Allied Member
16 Conn Street
Woburn, Massachussetts 01801
(781) 935-1234
Web: DoleandBailey.com
Sales@DoleandBailey.com
A food hub and farm gate for chefs. Custom Cut Meats ♦ Seafood ♦ Artisan Specialties. Dole & Bailey has been a part of the North East's agricultural heritage for five generations. We are now the nation's oldest woman-owned-and-operated food business.
Insurance
Hickok & Boardman Insurance Group
346 Shelburne Road
PO Box 1064,
Burlington Vermont, 05402
(802) 383-1617
Web: www.HBInsurance.com
Email: sboardman@hbinsurance.com
Legal


Pabian Law, LLC  ||  Founding Allied Member
40 Speen Street, 4th Floor
Framingham, Massachusetts 01701
(617) 982-2544
Web: PabianLaw.com
Pabian Law is a national immigration law firm that represents hospitality organizations, including hotels, resorts, ski areas, private clubs, and restaurants. We focus on guiding our seasonal business clients in all immigration aspects of the seasonal business. Our incredible legal services are complimented by a commitment to customer-service and education.
Real Estate

Hearthside Group  ||  Founding Allied Member
4448 Basin Harbor Road
Vergennes, Vermont 05491
(802) 475-2150
Web: HearthsideGroup.com
Specializing in hospitality real estate sales in Vermont.
---

Inn Partners
40 High Street
Brattleboro, Vermont 05301
(802) 257-2360
Web: https://www.innpartners.com/
Specializing in hospitality real estate and inn consulting.
Supplies | Linens and Sleep Products
Boston Textile Company ||  Founding Allied Member
254 Washington Street
Quincy, Massachussetts 02169
(617) 328-3500
Web: BostonTextile.com
Textile Distributor – Sheets, Towels, Blankets, Pillows, Duvets, Tablecloths, etc.
---
People's Linen Service, LLC  || Founding Allied Member
(603) 352-2038
9 Giffin Street
PO Box 751
Keene, NH 03431
Web: PeoplesLinen.com
dbenik@peopleslinen.com
We service resorts, restaurants, hotels, motels, B&Bs, assisted living facilities, condo associations, caterers, colleges, and country clubs from our two 50,000+ square foot facilities in Keene, New Hampshire. We also provide one time rentals for special events like weddings.
Technology | Reservation Systems

ThinkReservations  ||  Founding Allied Member
(877)736-4195 x1
Web: ThinkReservations.com
sales@thinkreservations.com
Category: Reservation property management systems..
ThinkReservations provides a fast, professional, and comprehensive property management system. Integrated payment processing, outstanding customer support, and direct integrations with a wide range of respected partners make growing your business easy. As a team of industry professionals with real-world lodging experience, we understand your day-to-day operations and speak your language.