Shop our Allied Members
Support the suppliers and vendors who support our Vermont lodging industry. If you are a business who supplies the Vermont lodging industry, you can reach our membership by becoming a Vermont Lodging Association Allied Business Member! Apply HERE.
Art | Photography | Video


Elizabeth Campbell Photography || Founding Allied Member
287 Rolling Acres
Middlebury, VT 05753
(802) 989-8619
Web: ElizabethCampbellPhotography.com
Email: info@elizabethcampbellphotography.com
Beth is a Vermont-based architectural, interior, and food photographer specializing in the hospitality industry. She offers comprehensive photography, custom designed to meet the unique needs of your property. Beth has over 300 happy clients, from charming country inns, to five-star restaurants to upscale resorts and spas.


Fair Haven Photography || Allied Member
101 Newton Street
Southborough, MA 01772
(508) 397-6440
Web: http://www.joannepearson.com
Email: joanne@joannepearson.com
I specialize in creating evocative, informative, and powerful professional photographs of interiors, exteriors, food, lifestyle, and landscapes for lodging and hospitality clients. I meticulously stage, style, and light each space, and subject and deliver exceptional image files to my clients for all of their visual marketing.

Vermont Virtual Tours || Allied Member
310 Thayer Bay Road
Colchester, VT 05446
(802) 343-7933
Web: https://vermontvirtualtours.com/
Email: info@vermontvirtualtours.com
We help businesses grow their online audience engagement by up to 300% through the use of 3D imagery and Google Street View integration.
Our 360 virtual tours are high resolution, viewable on any device, and intuitive and easy to use by anyone.
Beverage Services | Non-Alcoholic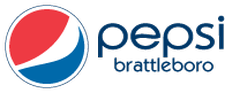 Silver LEVEL
Pepsi-Cola Brattleboro || Leader Distribution Systems, Inc. ||  Founding Allied Member
1568 Putney Road
Brattleboro, Vermont 05304
(802) 254-6093
Web: PepsiBrattleboro.com
Email: cdonovan@pepsibrattleboro.com
Leader Distribution Systems, Inc. is a family-owned Pepsi-Cola Franchise. Based in Vermont for over 50 years, we distribute all PepsiCo beverages, Gatorade, Schweppes, Lipton, Starbucks, Naked, Kevita, and Tropicana. Our Franchise services Windham, Windsor, and Bennington counties in Vermont, as well as Franklin and Hampshire counties in Western Massachusetts.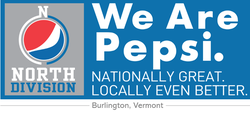 Silver LEVEL
Pepsi-Cola Burlington ||  Founding Allied Member
20 Karen Drive
Distributor of Pepsi beverage products to Middle and Northern Vermont.
Employment Solutions

The Inn Person LLC || Allied Member
PO Box 489
Ludlow, VT 05149
(802) 376-1800
Web: http://www.inn-person.com
Email: courtenay@inn-person.com
Providing short-term hospitality management services to boutique hotels and resorts, inns, and bed & breakfasts. Examples of these services include: Interim Innkeeping/Innsitting, Task Force Management Staffing, Remote Reservations & Guest Communication, Revenue Management Consulting
Financial Services

GOLD LEVEL
M & T Bank || Founding Allied Member
77 Pine Street
Burlington, Vermont 05401
(802) 658-4000
Web:
www.mtb.com
Email:
Hstumpff@mtb.com

Founded in 1842, M & T Bank (formerly People's United Bank) is a premier, community-based, regional Northeast bank with more than 5,500 employees offering commercial and retail banking, as well as wealth management services. They have a network of over 400 retail locations in Connecticut, New York, Massachusetts, Vermont, New Hampshire, and Maine, including over 82 convenient Stop & Shop branch locations in Connecticut and New York, offering full-service and extended hour banking.
Food Service | Specialty Foods
My Own Maple/Hobble Inn || Allied Member
5 Pleasant Street Box 448
Stowe, VT 05672
(802) 734-0661 | Mary Skelton
Web: http://www.myownmaple.com
Email: info@myownmaple.com
We provide custom labeled maple syrup for weddings, resale, corporate gifts, or just a sweet "Thank You."
Insurance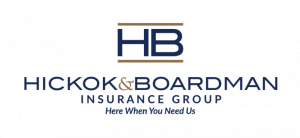 Hickok & Boardman Insurance Group || Founding Allied Member
346 Shelburne Road
PO Box 1064
Burlington Vermont, 05402
(802) 760-4215  | Jonathon Smith
Web: HBInsurance.com
Email: JSmith@hbinsurance.com
Hickok & Boardman has insured the Vermont Lodging Industry for 200 years. We're now providing an exclusive Workers Compensation program for the Vermont Hospitality Industry. For restaurants, B&Bs, hotels, and more, our program offers preferred pricing, a potential group dividend, and industry-specific risk management services. Contact us for more information!
Legal

Downs Rachlin Martin || Allied Member
52 State Street
Montpelier, VT 05602
(802) 863-2375
Web: https://www.drm.com
Email: info@drm.com
DRM's experienced and dedicated Government Affairs team can help you successfully navigate the people and issues involved in Vermont legislative and regulatory matters. The attorneys of DRM develop innovative solutions to complex legal challenges, achieving optimal outcomes for our clients and the communities we serve. Get to know our team of attorneys and legal professionals across five locations in Vermont and New Hampshire.
Pabian Law, LLC || Founding Allied Member
40 Speen Street, 4th Floor
Framingham, Massachusetts 01701
(617) 982-2544
Web: PabianLaw.com
Email: keith@pabianlaw.com
Pabian Law is a national immigration law firm that represents hospitality organizations, including hotels, resorts, ski areas, private clubs, and restaurants. We focus on guiding our seasonal business clients in all immigration aspects of the seasonal business. Our incredible legal services are complimented by a commitment to customer-service and education.
Marketing | Advertising & Promotion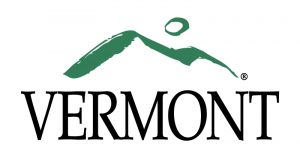 GOLD LEVEL
Vermont Dept. of Tourism & Marketing || Allied Member
1 National Life Dr, Davis Bldg, 6th Floor
Montpelier, VT 05620
802-272-2633 cell/office
Web: www.VermontVacation.com
Email: Sara.DeFilippi@vermont.gov
Our mission is to promote Vermont's travel, recreation, cultural and historic attractions, as well as the state's goods and services, in coordination with public and private sector partners and to market to a global audience in a manner consistent with the values and traditions of the state for the economic benefit of all Vermonters.
Real Estate

Hearthside Group || Founding Allied Member
4448 Basin Harbor Road
Vergennes, Vermont 05491
(802) 475-2150
Web: HearthsideGroup.com
Email: tpiper@hearthsidegroup.com
Specializing in hospitality real estate sales in Vermont.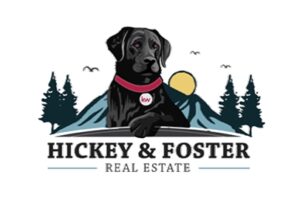 Hickey & Foster Real Estate || Allied Member
1056 Mountain Rd Office 1
Stowe, VT 05672
(802) 471-3400
Web: https://stowearearealty.com
Email: stevenpfoster@kw.com
We offer commercial brokerage service throughout Vermont with a focus on hospitality and F&B properties.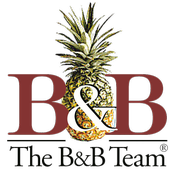 The B&B Team® || Founding Allied Member
50 High Street
Suite 214
Brattleboro, Vermont 05301
(802) 380-7312
Web: BBteam.com
Email: bbteam@bbteam.com
We are The B&B Team®. If you want to purchase a bed and breakfast inn, learn about starting a bed and breakfast, or you are an innkeeper looking to sell your inn or grow your business, we want to talk to you about our inn broker & consulting services. Specializing in hospitality real estate and inn consulting.
Supplies | Linens & Sleep Products

Boston Textile Company || Founding Allied Member
254 Washington Street
Quincy, Massachussetts 02169
(800) 595-3249
Web: BostonTextile.com
Email: david@bostontextile.com
Textile Distributor: Sheets, Towels, Blankets, Pillows, Duvets, Tablecloths, etc.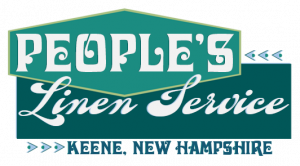 People's Linen Service, LLC || Founding Allied Member
(603) 352-2038
9 Giffin Street
PO Box 751
Keene, New Hampshire 03431
Web: PeoplesLinen.com
Email: dbenik@peopleslinen.com
We service resorts, restaurants, hotels, motels, B&Bs, assisted living facilities, condo associations, caterers, colleges, and country clubs from our two 50,000+ square foot facilities in Keene, NH. We also provide one-time rentals for special events like weddings.
Supplies | Other Products

Ecolab || Founding Allied Member
One Edgewater Drive Suite 210
Norwood, Massachusetts 02062
(781) 688-2101
Web: Ecolab.com
Email: kathie.spinner@ecolab.com
Promotion the highest satisfaction by ensuring clean, safe and comfortable environments. Ecolab offers sustainable solutions for the lodging industry.
Technology | Reservation Systems

IQware || Founding Allied Member
P.O. Box 1483
Stowe, Vermont 05672
(954) 698-5151
Web: IQWareinc.com
Email: SCunningham@IQwareinc.com
Industry-leading property management system with integrated Owners, POS, Spa, Marina, RV Park, Banquet, Revenue Management, Asset Management, and Direct-booking Engine. We also have a flexible A.P.I. with many certified interfaces for best of breed if desired.